La Commissione Europea premia il progetto CMC_E, Cipro 27 settembre 2012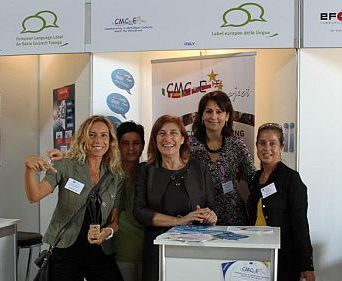 Il Progetto CMC_E "Communicating in Multilingual Contexts meets the Enterprises" il cui Partner coordinatore è il Centro Linguistico di Ateneo dell'Università della Calabria, ha ottenuto lo European Language Label of Labels Award assegnato dalla Commissione Europea ai cinque progetti ritenuti più innovativi nell'insegnamento e nell'apprendimento delle lingue in Europa negli ultimi dieci anni. La cerimonia di premiazione è avvenuta il 27 settembre durante la Conferenza sul Multilinguismo in Europa tenutasi a Limassol (Cipro) per celebrare il decimo anniversario della Dichiarazione di Barcellona, che stabilì l'importanza della conoscenza di 2 lingue oltre alla lingua madre (MT +2). In occasione di questo anniversario, la Commissione Europea ha deciso di introdurre per la prima volta un riconoscimento a livello europeo in aggiunta ai Label nazionali. Il premio è stato consegnato a Carmen Argondizzo, che ha curato il coordinamento scientifico del Progetto per il CLA dell'Università della Calabria, e Jean Jimenez da Androulla Vassiliou, Commissaria europea per l'istruzione, cultura, multilinguismo, gioventù e sport e da Miguel Angel Martinez, Vice-Presidente del Parlamento Europeo.
Il progetto del CLA dell'Università della Calabria, vincitore del Label nel 2010, era stato selezionato dalle Agenzie Nazionali (ISFOL e Ministero del Lavoro) a rappresentare l'Italia tra tutti i progetti premiati con il Label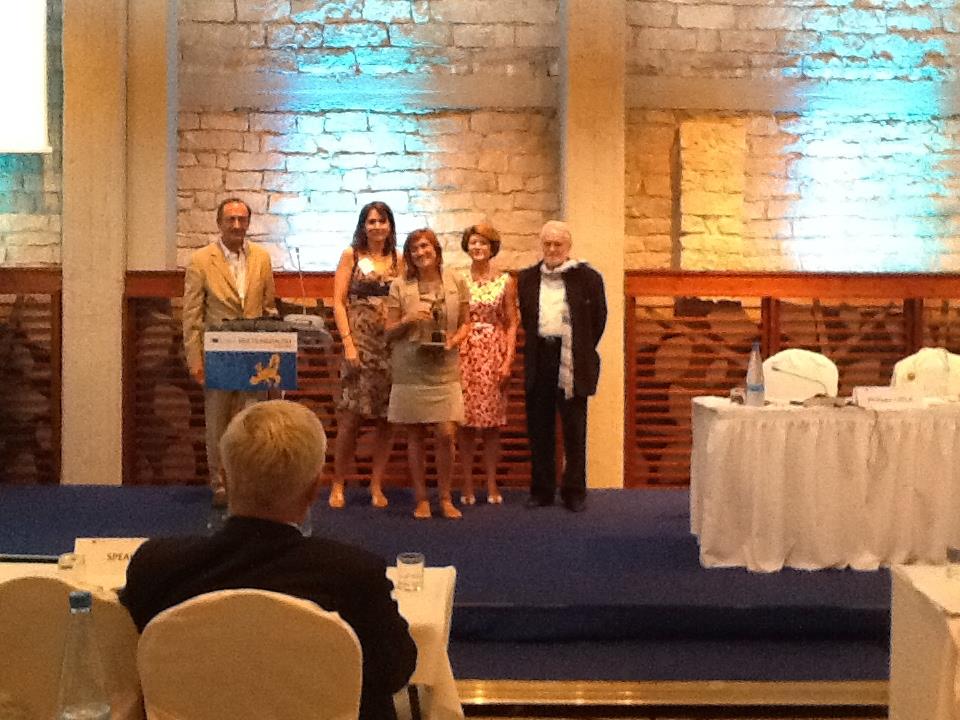 in Italia negli ultimi dieci anni. La giuria della Commissione Europea ha evidenziato tra le caratteristiche di valore del progetto, che è formato da una partnership di sei università Europee, la capacità di promuovere l'apprendimento delle lingue in contesto aziendale, il multilinguismo (inglese, italiano, polacco, portoghese, slovacco, spagnolo) e l'autenticità e multiculturalità delle attività didattiche.
Instituto Politécnico de Castelo Branco, Technicka Universzita v Kosiciah, Universidad de Santiago de Compostela, London School of Economics and Political Science, Wyzsza Azkola Informatyki.
In allegato: i commenti della Commissaria Europea Androulla Vassiliou e della Prof.ssa Carmen Argondizzo e la sinossi del progetto.
Rassegna stampa internazionale: